Vendor and Manufacturer Partnership and Support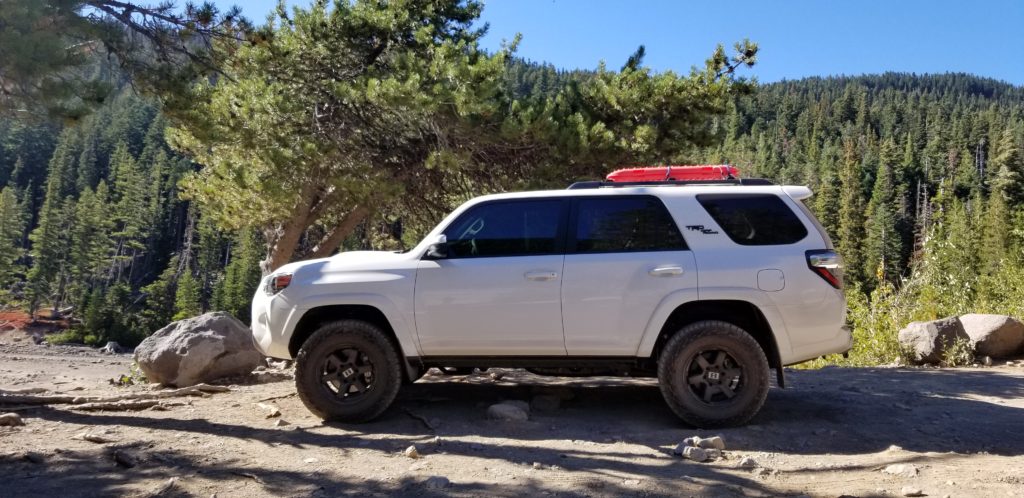 My wife and I are in the process of building our 2018 Toyota TRD 4Runner to be a daily commuter, family workhorse, weekend camping, and extended travel vehicle. We want our 4Runner to be capable as well as practical for our needs. As a result our 4Runner project will be more in line with what is commonly seen on the road and local trails rather than display or show. We are currently looking for manufacturer and vendor partnerships in the buildup of our 2018 Toyota TRD 4Runner.
My wife, our 4 children, and myself are all lifelong residents of the beautiful Pacific Northwest and are outdoor enthusiasts. We live on a farm in a rural area of Oregon about an hour outside of Portland. By trade I am a project manager and estimator in the Portland area. I am also a photographer and competition shooter. Our children range in age from middle school and up to early 20's. They have hobbies and interests that include sports, games, electronics, Boy Scouts, camping, and more.
We will be creating product reviews covering initial impressions, installation, real world use, and long term product durability and functionality of products being
installed and used on our vehicle. Our reviews and blogs will be centralized on our website and shared across all forms of social media and web forums. Our social media campaign for this build is still in its infancy but growing rapidly.
We appreciate any and all consideration for partnerships and support. I am more than willing and happy to discuss or answer any questions you may have.
Thank you,
Jacob Carroll
20128 S Hwy 211
Colton, OR 97017
Phone: 503-502-7834
Email: jake@jacobcarroll.com
Web: www.twisted4runner.com
IG: @twistedjake503